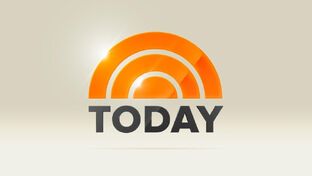 Welcome to the Today Show Wiki
Edit
On June 9, 2011 this page began as a humble little Wiki page on Wikia.com. Today, the hopes for this page is to become a major hub for Today Show fans in and outside of the USA.
2013-Present
Edit
September 16, 2013 the Today Show moved backed into is renovated Studio 1A (it was originally set to debut on September 9, but was delayed one week to complete final design details). This was the first time since 2006 the studio had been renovated.
The "home base"  is located on a platform that can spin 360°, therefore allowing the view and direction of the camera to change depending on the half-hour. Another change is the "sofa area", where the anchors sit and discuss topic; a new couch and background was added in that area. A social media area known as the "Orange Room", was also added to Studio 1A, which contains screens that display Twitter comments or trending topics;[1]Carson Daly joined the show to be the 1st host of the Orange Room, and to present segments from the room during the broadcast.[2]Six screens that also connect to one 6' x 16' screen were added in the fashion/special topic area. During its first two days of use, the show transitioned away from its news and entertainment format to a format that emphasized the social interaction of the anchors, Roker and newsreader.